Develop and serve the digital asset of territories, municipalities and neighborhoods
Bionatics develops innovative digital solutions to build, use and contribute to the digital asset of territories and their projects.
● Efficient decision support
● Informed planning
● Peaceful consultation
● Sustainable territory management
● Effective communication
● Enhance everyone's contribution
The solution for cities & municipalities wishing to manage their territory in 3D
Model your urban planning operations at all stages of their design life cycle
Present your impact studies in reliable and precise 3D environments
Model infrastructure projects at city or large landscape scale
The territorial marketing solution for the economical actors of the cities
Geomatician, Cartographer, Architect, Urban planner, Landscaper… LandSim3D software has been designed for you!

Collaborative 3D platform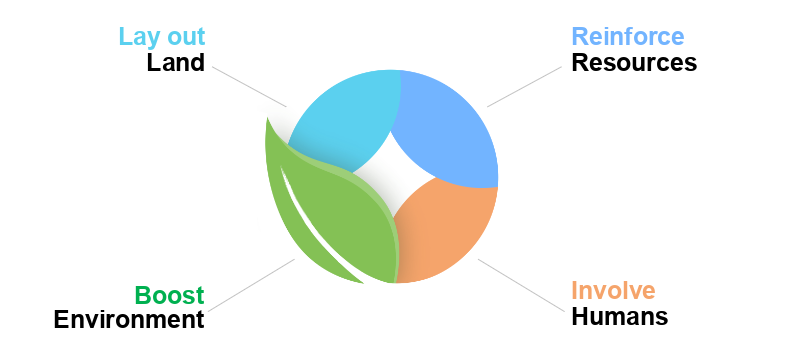 Think and build a sustainable territory, all together!
For participative, ethical, cost-effective and sustainable management of territories and their geo-data, and adressing challenges like energy transition, circular urban planning and green planning.
Let's reveal and build the digital potential of territories!
Innovative technology to serve the visualization needs of cities and landscape
The interactive visualization of landscapes or cities requires rich and detailed 3D content on a very large scale. The technology developed by Bionatics revolutionizes the interactive 3D modeling and visualization of very large scenes. Thanks to its procedural approach, the 3D scene is not stored in the form of millions of polygons calculated in advance (conventional approach) but in the form of geographic data associated with parametric descriptions stored in a 3D GIS database. It allows to calculate the geometries and the details of the scene "on the fly" according to the position of the observer and by selecting the display frequency suitable for use from 15 to 60 images per second!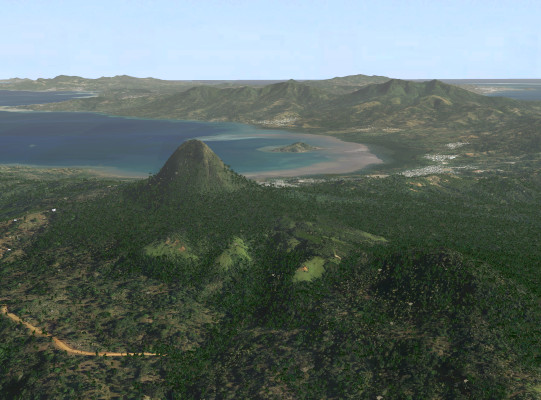 Besoin de faire appel ponctuellement aux solutions et au savoir-faire de Bionatics ?
Bionatics est organisé pour gérer des prestations de service ponctuelles mettant en œuvre ses logiciels, son expertise et son ingénierie de production 3D
Bionatics dispose d'une équipe support pour un appui technique en ligne personnalisé sur l'ensemble de la gamme de ses logiciels